As a break from the Berlin stuff I am posting some pictures from the Russian Culture Festival in London. The main event was held in Potter Fields next to London Bridge with some theatre for children a little further west on the river, the main stage was host to a variety of Russian musical acts from Pop to Folk and there were a few vans serving pancakes and churros.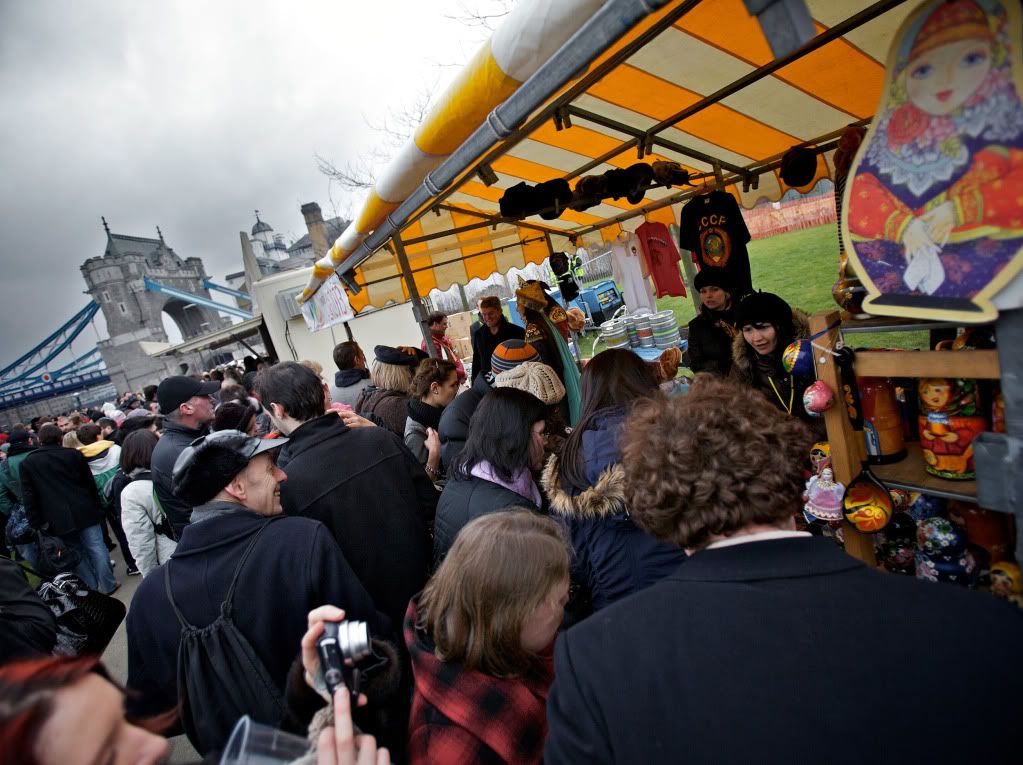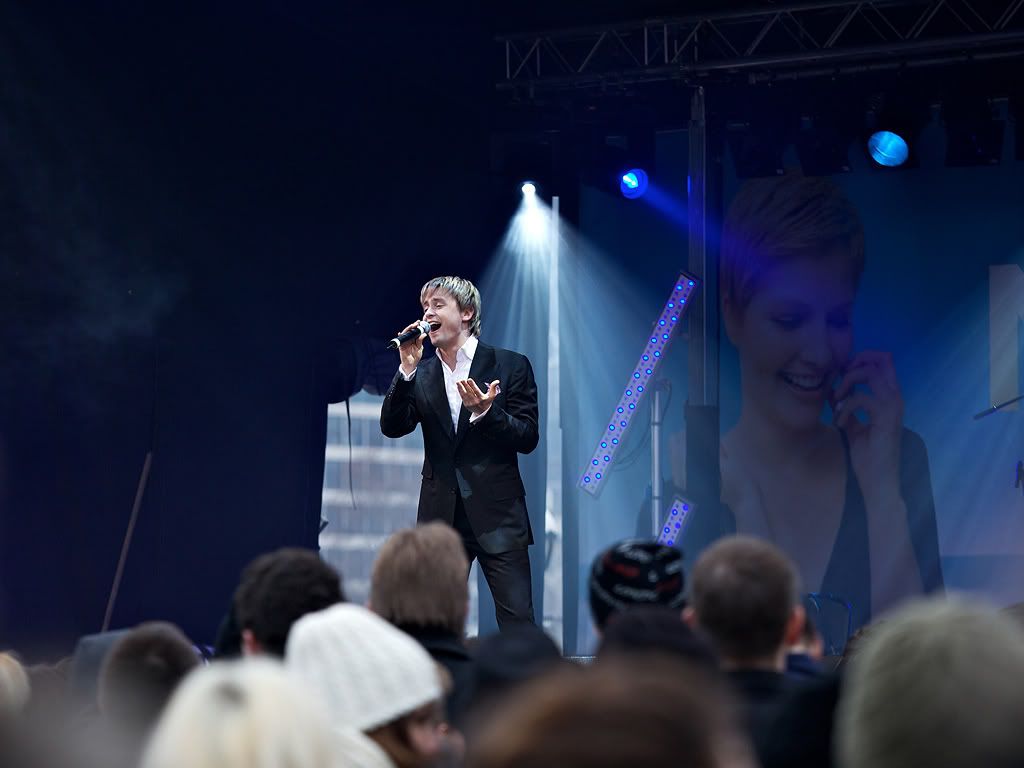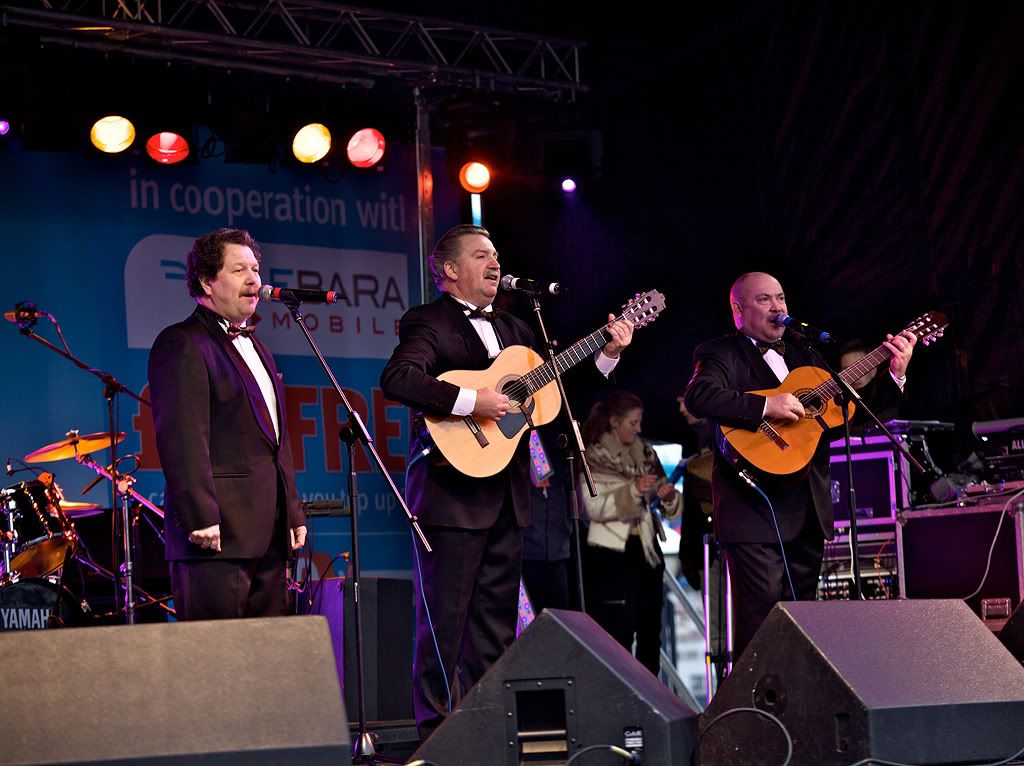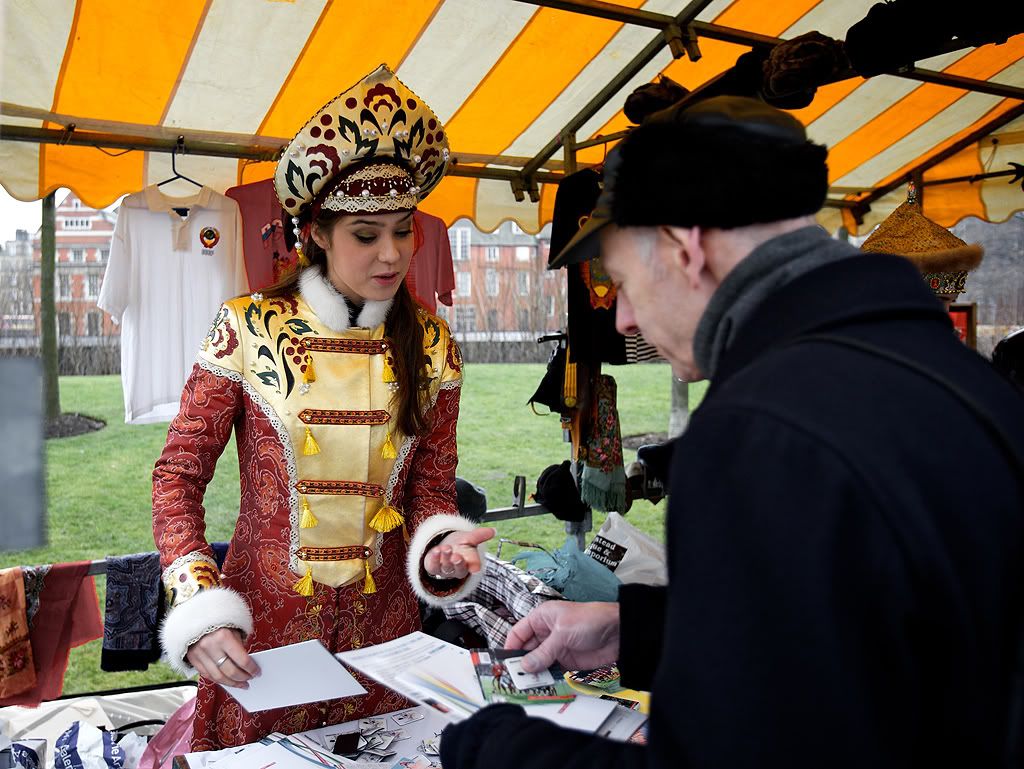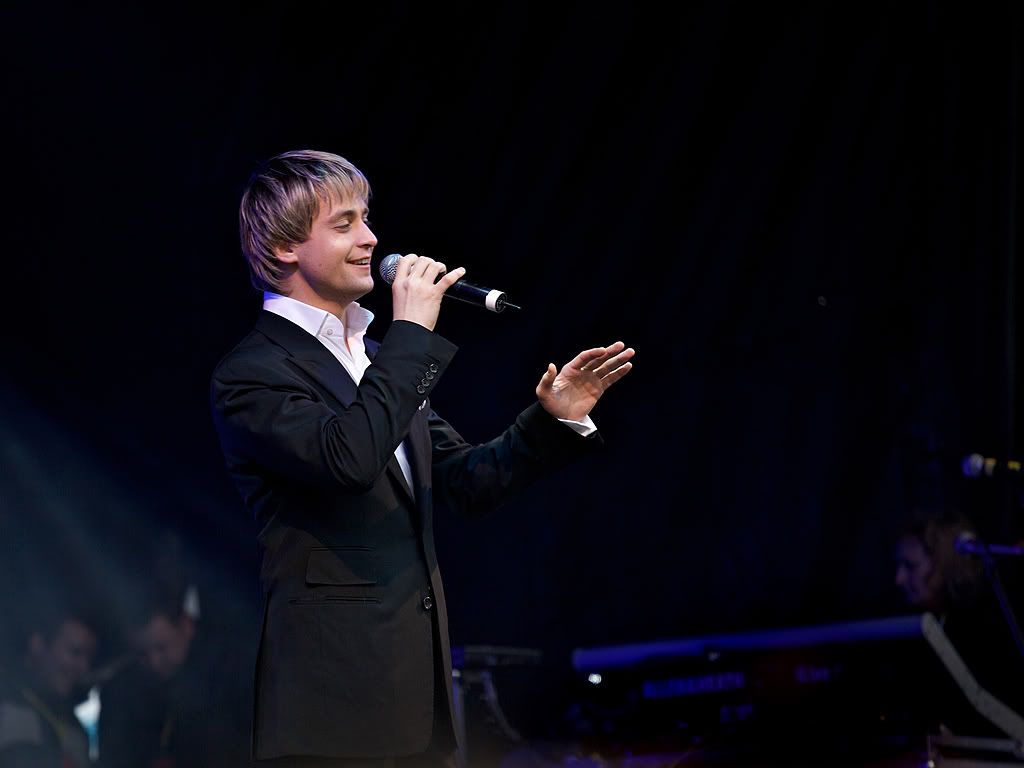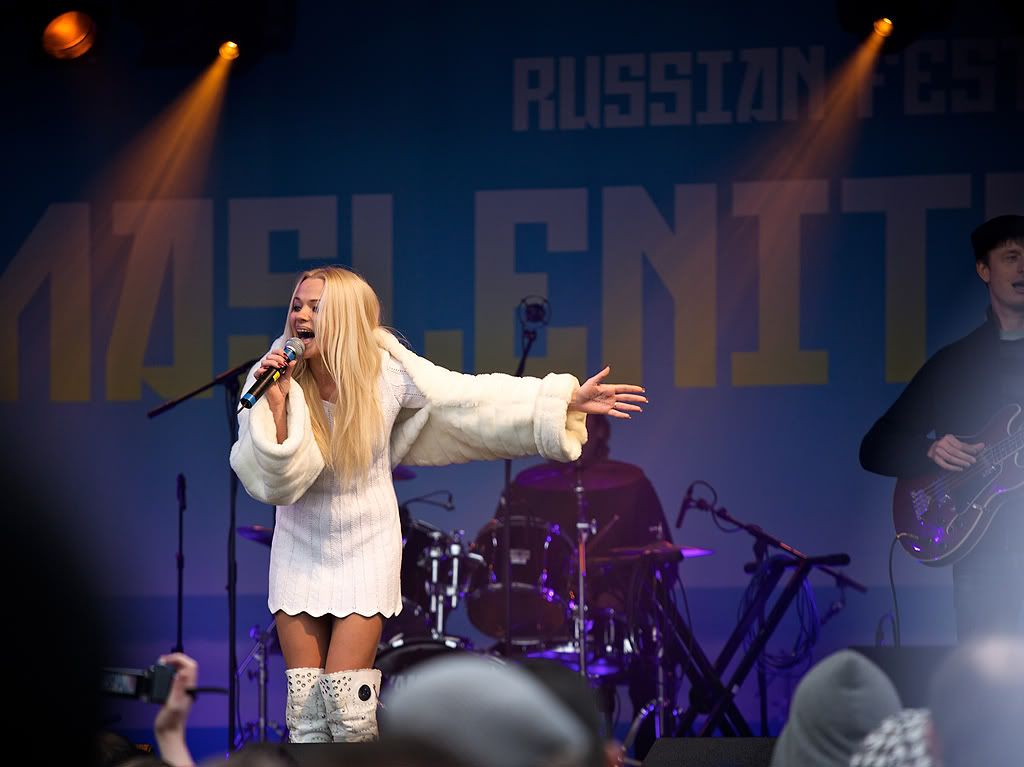 I'm a bit sketchy on the names but apparently these two are pretty popular in Russia, the guy is big in Moscow and it was his first trip to London - I must admit he was a good singer but incredibly cheesy... There was entertainment for the children which went on all day, here is a bizarre play about an old lady teaching where milk and eggs come from:
It was very well attended with an almost entirely Russian crowd, cheering and singing along to the songs - I only stayed a short while as it was pretty cold on the riverside but it was great to see a slice of another culture for the afternoon.